This article will walk you through the process of inputting a new employee into our payroll system.

For quick access – go directly to the Portal Login page at:
https://portal.connectpayusa.com/ConnectPay/EmployeePortal/Login and skip to step 3.
1.) Go to
connectpayusa.com
and "Login" at the top right corner.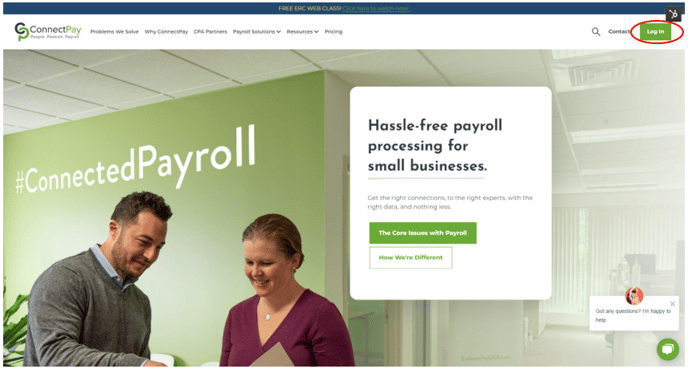 2.) On the next screen, rollover Payroll and select "Sign In".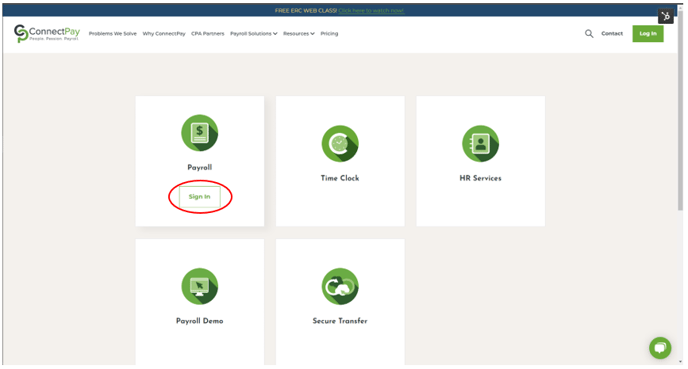 3.) Proceed to enter your
Email
and
Password
select
Login In
.
*** BOOKMARK THIS PAGE FOR FUTURE USE TO SAVE A STEP ***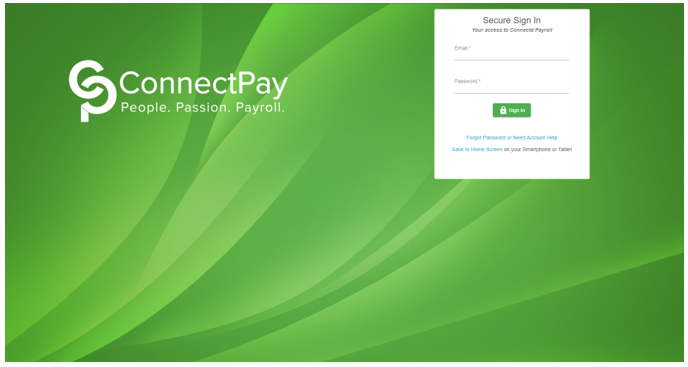 4.) Select
"New Employee"
hyperlink from the Employee Menu on the left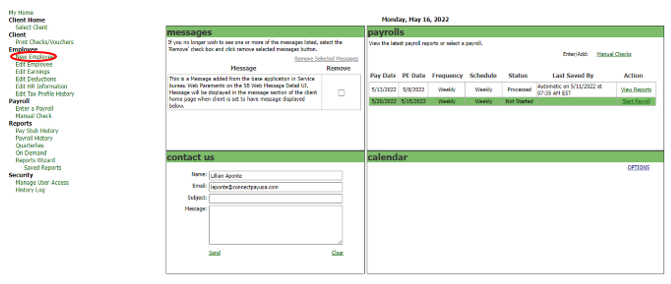 5.) Fill in First Name
6.) Fill in Middle Name or Initial
7.) Fill in Last Name
8.) Fill in SS Number
9.) Fill in Address
10.) Select Pay Frequency if multiple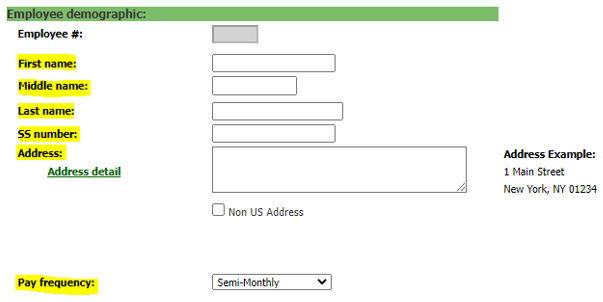 11.) Add Current Salary/Rate amounts
12.) Add Hire Date=
13.) Add Gender
14.) Select Employment type as W2 or 1099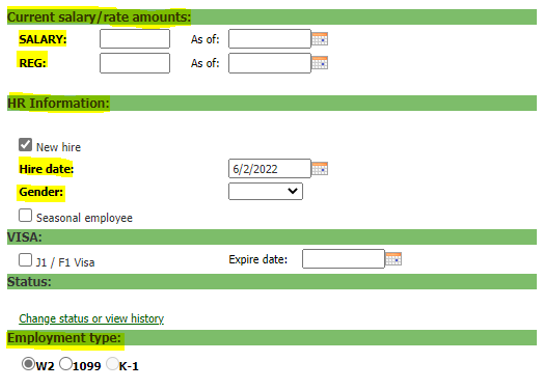 15.) Select the state based on Resident state, Working in, and Withholding income tax in for Federal and state tax election
16.) Select employee tax elections for federal and each state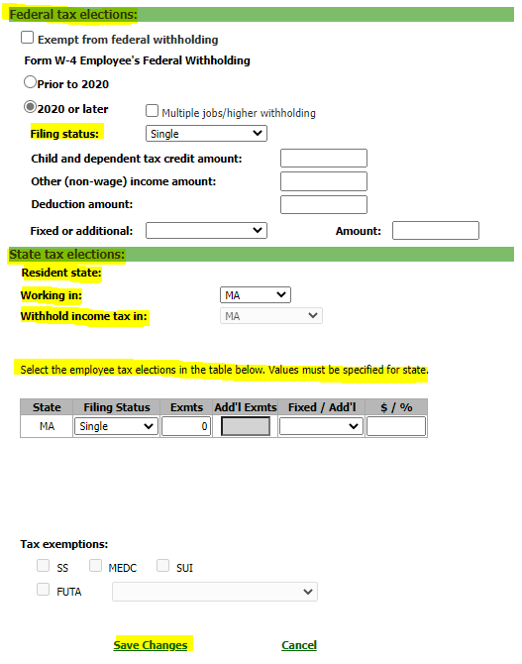 17.) Click
"Save Changes"