This article will walk you through the process of running Payroll using the Online Portal

For quick access – go directly to the Portal Login page at:
https://portal.connectpayusa.com/ConnectPay/EmployeePortal/Login and skip to step 3.
1.) Go to connectpayusa.com and click "Login" at the top right corner.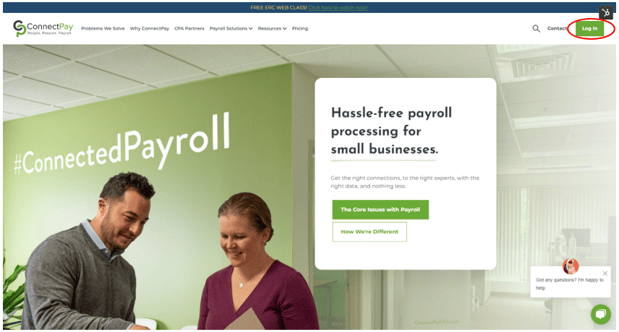 2.) On the next screen, rollover Payroll and select "Sign In."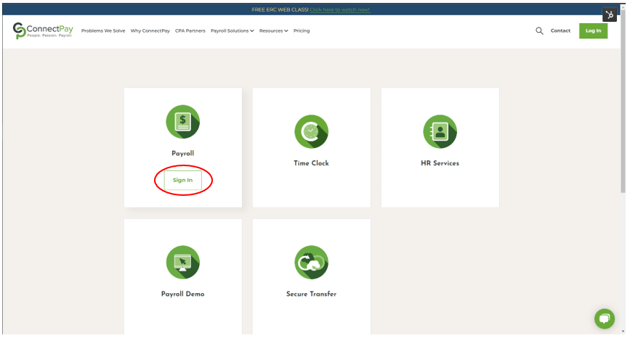 3.) Proceed to enter your
Email
and
Password
select
Sign In
. *** BOOKMARK THIS PAGE FOR FUTURE USE TO SAVE A STEP ***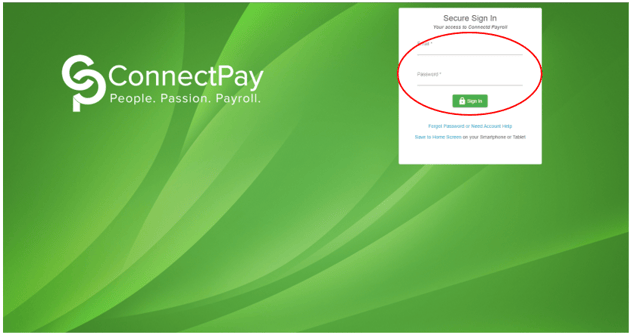 4.) On the "Home Page" select "Enter a Payroll"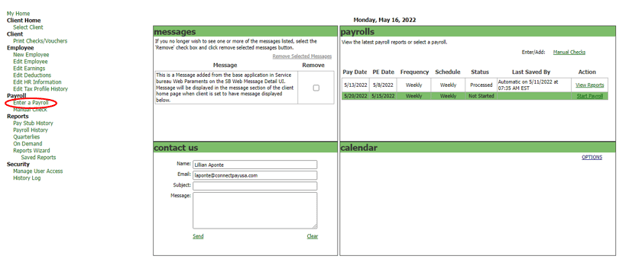 5.) The payroll dates should be appropriate for your next payroll cycle, click on the "Pay Entry Grid" to start

6.) Click the "Select All" and uncheck any employees who did not work that pay period

7.) Click "Calculate Selected Pays" and select "Pre-Process Report" to confirm payroll

8.) Click "Generate Report" and confirm payroll
9.) Click "Return to Payroll" to process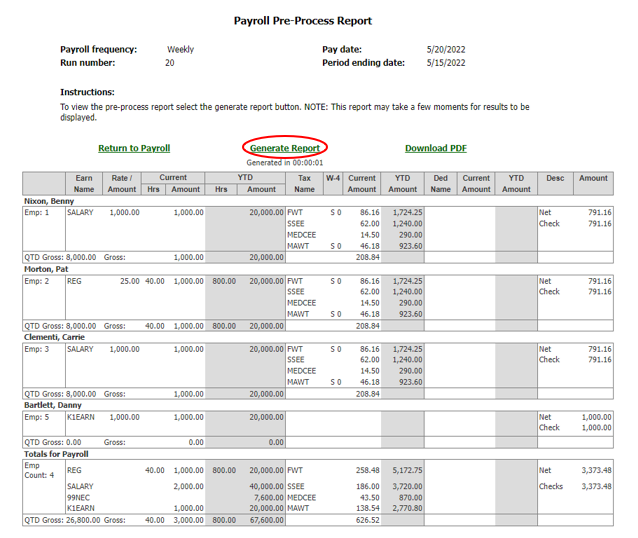 10.) Click on "View/Approve Payroll Totals" and select "Approval Payroll" to submit payroll.