This article will walk you through the login process as well as some of the features that are at your fingertips!
For quick access – go directly to the Portal Login page at:
https://portal.connectpayusa.com/ConnectPay/EmployeePortal/Login and skip to step 3.
1.) Go to connectpayusa.com and "Login" at the top right corner.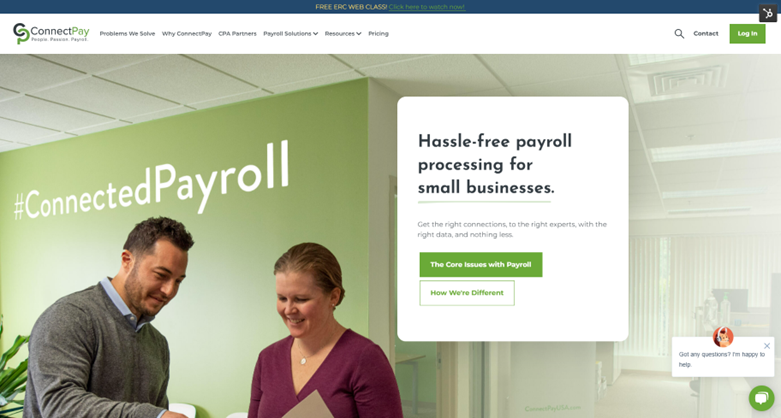 2.) On the next screen, rollover Payroll and select "Sign In".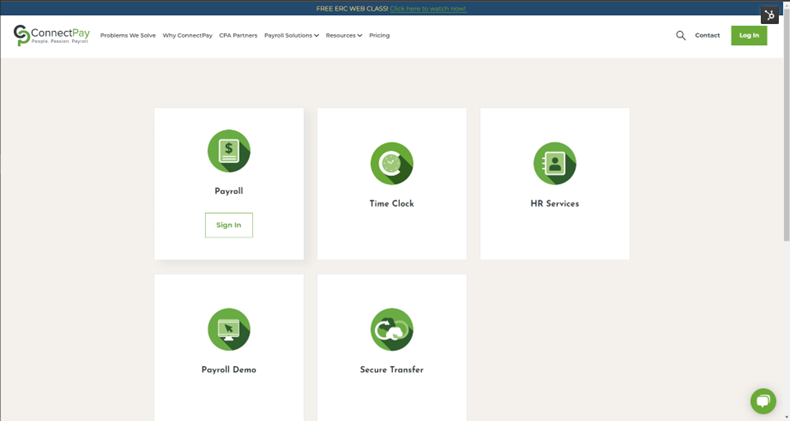 3.) Proceed to enter your Email and Password select Sign In.
*** BOOKMARK THIS PAGE FOR FUTURE USE TO SKIP THE FIRST TWO STEPS ***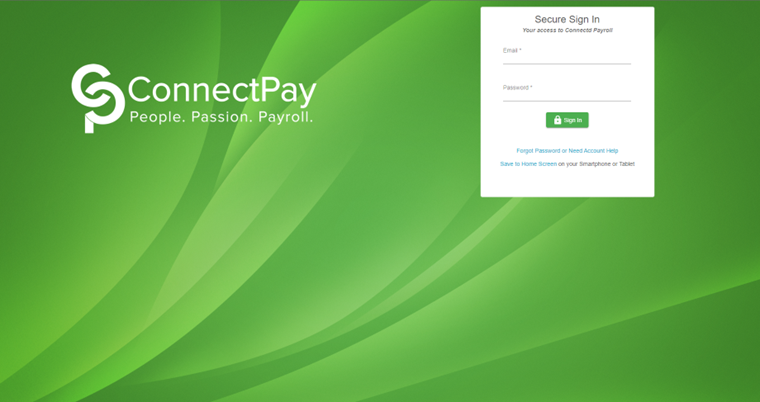 4.) Select the client or clients assigned for CPA access from the "Client name" drop down box.
5.) The CPA access will show client access for payroll or reports only.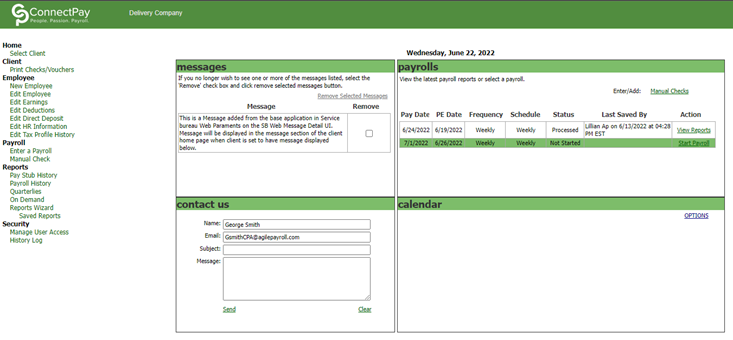 6.) For "Delivery Company" a CPA can add/edit an employee, key and process a payroll, add manual checks, view payroll history, pay stubs, on demand reports, and manager user access.
7.)
To view reports
:
Click on the hyperlink for Pay Stub History, select the year, select the pay period, select the employee and click "Create Selected Pay Stubs" to download the PDF.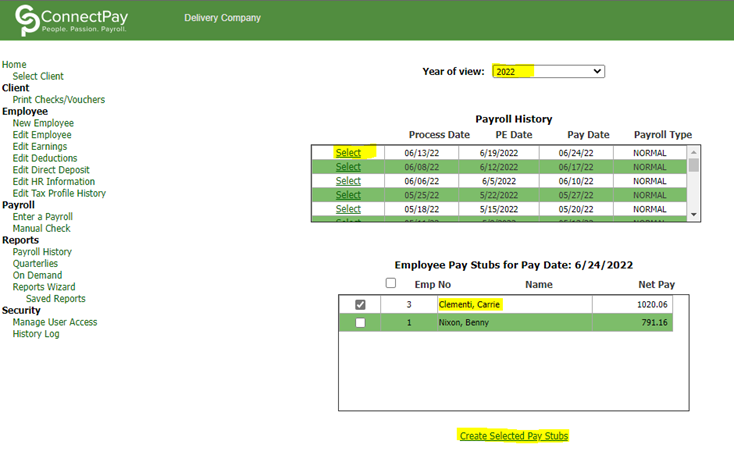 Click on the "Payroll History" hyperlink and select the + to expand the pay period. Select "View Report" to download the PDF for the payroll journal or the payroll summary report.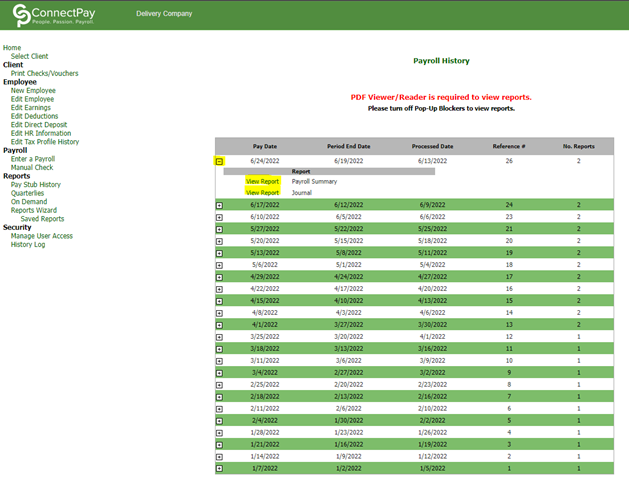 Click on the "On Demand" hyperlink to view and download reports that can be used for Audits. Select the "Employee Payroll Totals" report, select the report range date, and click Run Report.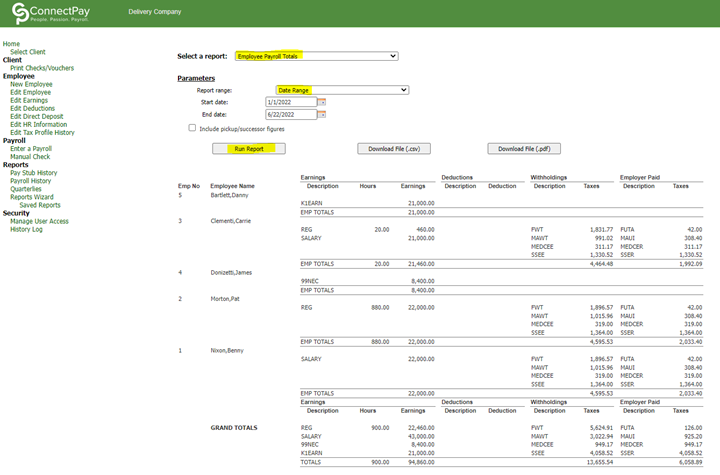 From the same menu, select "Employee Payroll History", select the employee's name, date range, and select the check box for "Report period totals.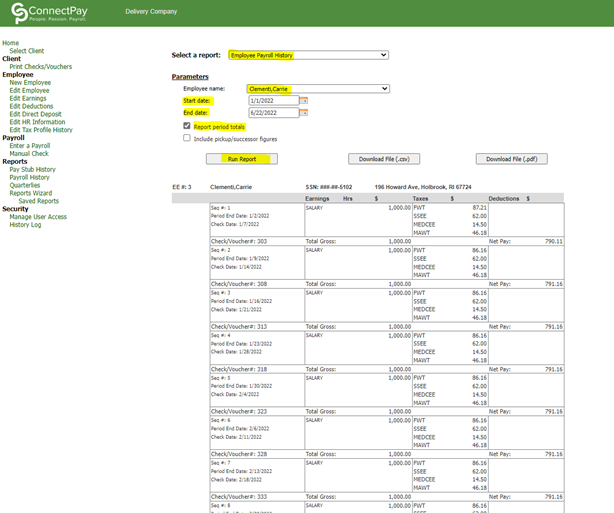 Click on the "Quarterlies" hyperlink to view all quarterly reports. Select the Year and the quarter. The click "Select" to download the report to view.

To process a payroll select the "Enter a Payroll" hyperlink and start payroll.
For more information on processing payroll online, please view our Payroll demo.