Employee Access - Pay Stub History
What you'll find in this article:
• Where to find the Log In button on our homepage.
• How to sign into our online portal.
• Where to find your pay statements and W2s.
• How to change your password for online access.
For easiest access - go directly to the Portal Login page at: https://portal.connectpayusa.com/ConnectPay/EmployeePortal/login
and skip to step 3.
1. Go to
connectpayusa.com
and click "
Log In
" in the top right corner.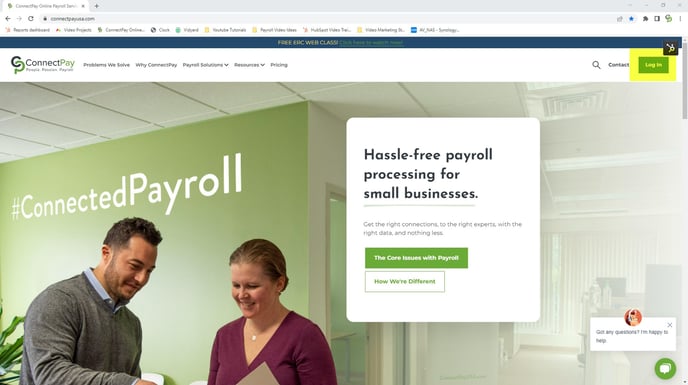 2. On the next screen, rollover Payroll and select "
Sign In
".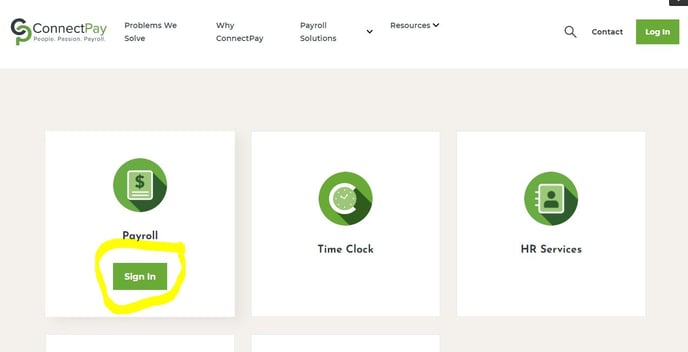 3. Proceed to enter your Email, and Password select Log In.
*** YOU CAN BOOKMARK THIS PAGE FOR FUTURE USE TO SAVE A STEP ***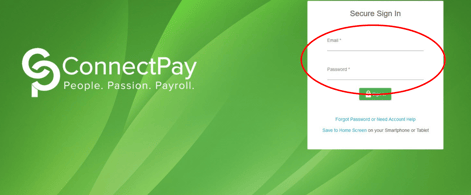 4. The opening screen is "
My Latest Check
"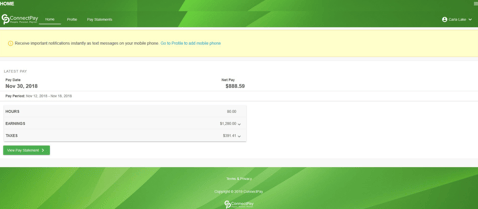 5. Select "
Profile
"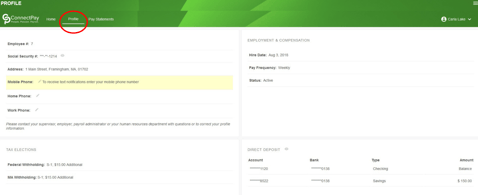 6. Select "
Pay Statements"
- Select PDF Download to print and save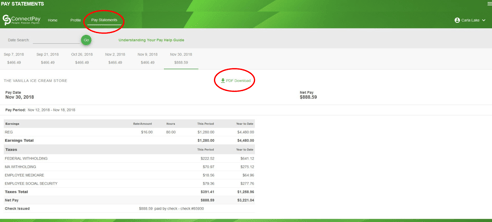 7. For W-2 select "
Documents
"

8. Select
PDF Download
to print and save

Changing your Password
Proceed to access the dropdown menu

At the dropdown menu select "Settings"

Enter new Passwords and Security Questions