This article will walk you through the process of keying manual checks in the case that an employee isn't paid or isn't paid their full amount.

For easiest access – go directly to the Portal Login page at:
https://portal.connectpayusa.com/ConnectPay/EmployeePortal/Login and skip to step 3.
1.) Go to
connectpayusa.com
and "Login" at the top right corner.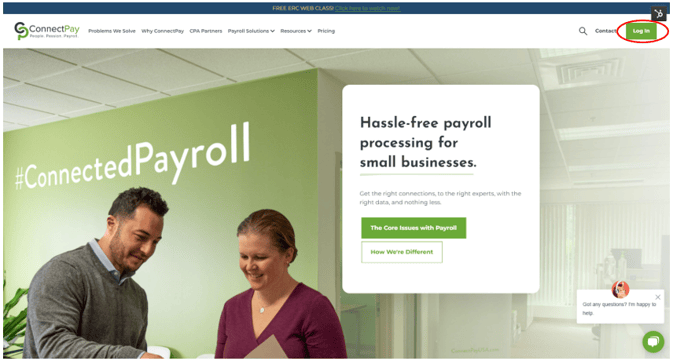 2.) On the next screen, rollover Payroll and select "Sign In."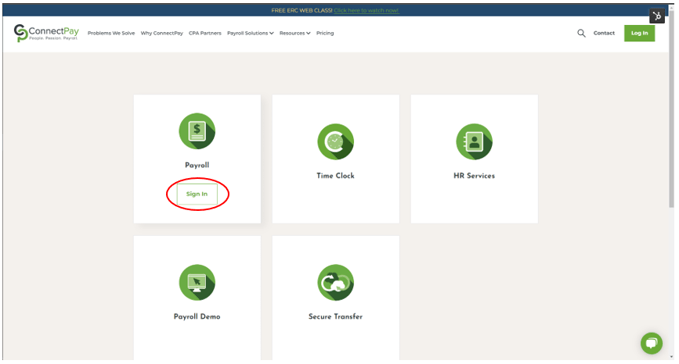 3.) Proceed to enter your
Email
and
Password
select
Login In
.
*** BOOKMARK THIS PAGE FOR FUTURE USE TO SAVE A STEP ***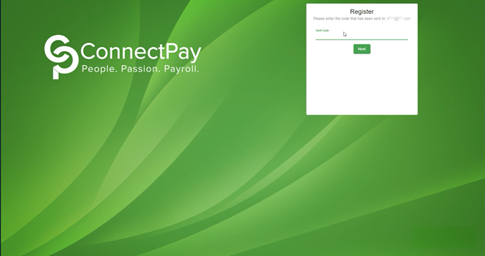 4.) Select the
"Manual Check"
hyperlink from the Payroll menu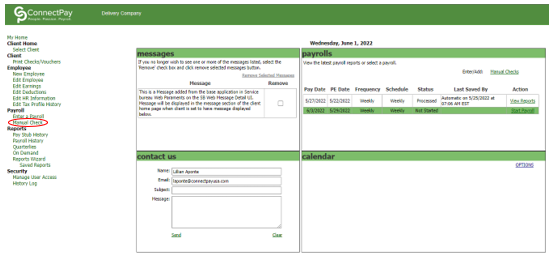 5.) Click the
"Manual Check Entry"
hyperlink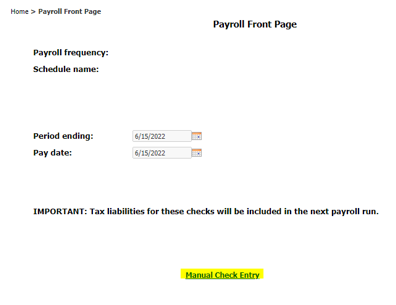 6.) Select the person who will receive the manual check
7.) Fill in hours missed or dollar amount that was missed
8.) Zero out temporary deductions
9.) Calculate pay
10.) Click "Save Pay/New Manual" proceed to step 12 if no terminated employee(s)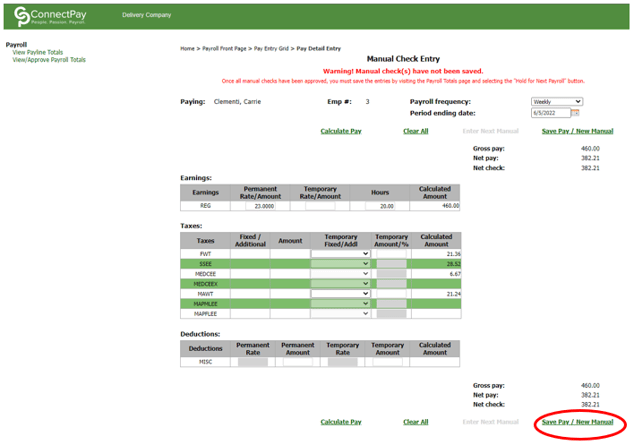 11.) Click
Select All
if
an employee is being terminated
Click "Create/Print Documents" to give last pay stub to terminated employee
Manual check will show zero pay and must be accompanied by a business check from employer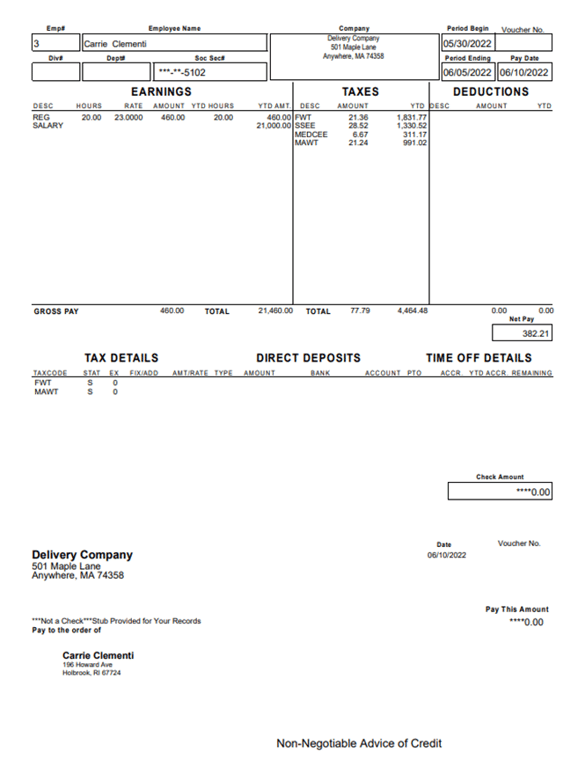 12.) Click "Hold for Next Payroll"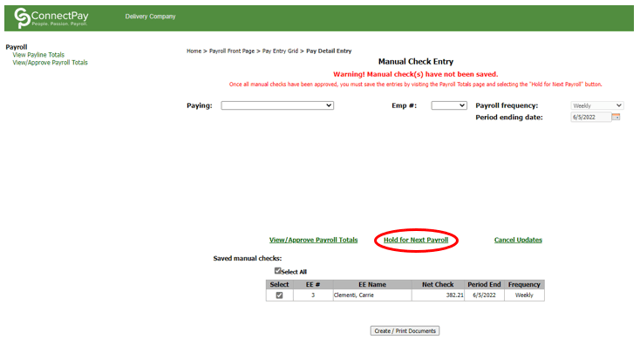 13.) 13.) When clicking on "Enter a Payroll"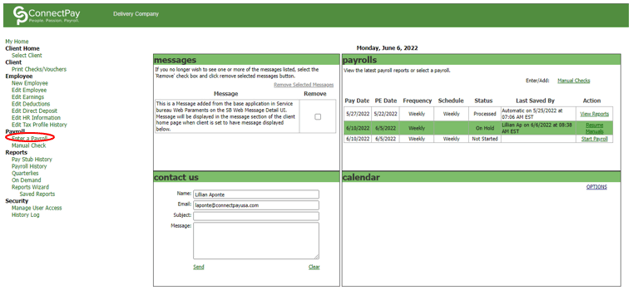 14.) Click
"Pay Entry Grid"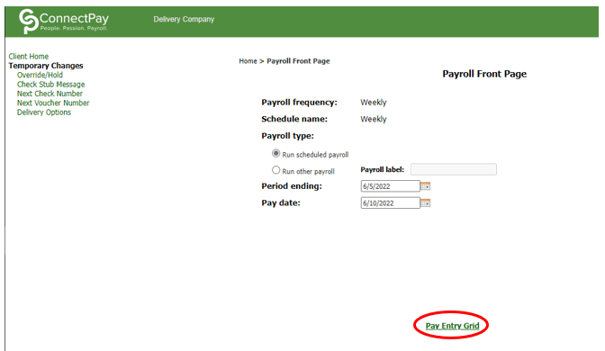 15.) The manual check screen will appear. Click "Select All" to include the manual check on the next payroll run.
a.) Gross to net will not show up on the employee's W2 if not selected

16.) The manual check will appear on the pay grid as a locked check
b.) Check cannot be altered as the system assumes it has already been given to the employee